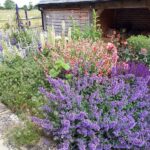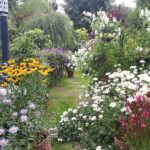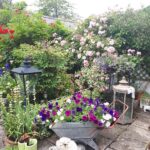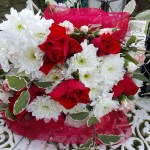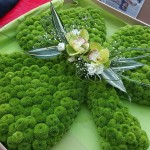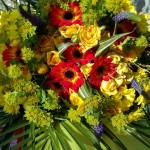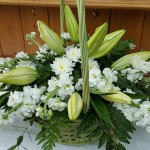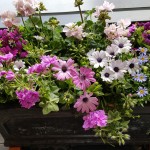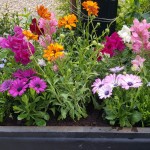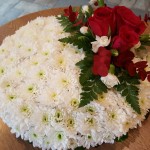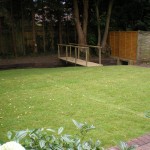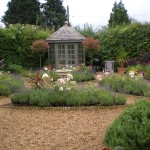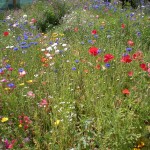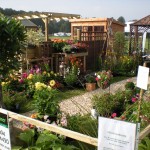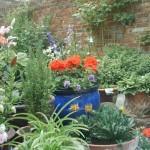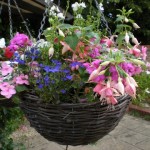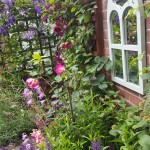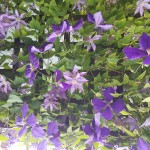 Testimonials
"Great service, great value, and a brilliant bespoke garden design"
We would thoroughly recommend the lady gardeners services.
There are plenty of landscaper/ heavy side gardeners to choose from and the lady gardeners team can offer this, but it was her advise and knowledge of planting and design that we found so helpful as we don't have green fingers. We are now proud owners of 2 cottage plant areas which are stunning and give colour throughout spring and summer as well as being a haven for bees and butterflies.

Based on the excellent work so far we are now working with the lady gardener to create areas of woodland planting at the back of boarders, something we would not have naturally considered.

Originally to save cost we were going to buy the plants that she recommended but got the lady gardener to supply because we couldn't beat her prices.

Great service, great value, and a brilliant bespoke garden design and planting solution.

Clive and Julie Richardson 12/10/2020
"Amazing Service"
 "I would recommend The Lady Gardener of Otterbourne for their service in supplying summer bedding plants.

They have exceptionally good quality, prompt delivery within 24 hours and are very courteous and helpful"

Anonymous 06/05/2020
"Garden Redesign"
 "Ruth! You have been brilliant!! So helpful. Thank you for bringing the plants over and helping us so much with the planning and talking of how to achieve the look I wanted. It makes such a difference having someone with knowledge of what to plant and where. I couldn't of done this without you.

I will be patient now and wait to see how it goes over the summer before taking the next steps with you"

Anonymous 27/04/2020 
"Experienced And Passionate"
"We have employed The Lady Gardener for several years in gardens of very different sizes and characteristics

Ruth is a very pleasant and straight forward person. Her administration is prompt and efficient.

She is imaginative, knowledgeable and will put forward unusual ideas if encouraged to do so.

She is enthusiastic and obviously loves both her work and the gardens she has created and those she looks after.

We have found her prices to be competitive and good value for money."

Anonymous 21/10/2016
"Garden Transformation"
"I am absolutely astounded by the transformation I have witnessed when The Lady Gardener (Ruth Jenkins) and her Team set to work.  Ruth was involved from the start, on hand to meet up and give me advice on how I might make best use of the small back garden area, which was completely decked, with mismatched fencing and no character.

Ruth suggested I might think about painting the fence, which I did, and what a different, with a light Stone background, the dark Grey Lead pots I had picked looked stunning.  Ruth helped me to work out how many pots, and the content of each one based on my own likes and dislikes.  The result was tremendous. I now have a lovely sun trap filled with beautiful, brightly coloured flowers, and 2 impressive Bay Trees, alongside a Herb Trough which I have always wanted and smells amazing.

Ruth has instructed me how to look after and maximise the pots I have and I have been very pleased with the results, everything is blossoming and growing very quickly.

The garden has been enjoyed by me, as well as my family and friends.

The service was personal, efficient, tidy and way beyond my expectations.  I would not hesitate to recommend The Lady Gardener to anyone for jobs large and small.  I am very pleased with the results and will be employing the services of The Lady Gardener in the future to re-pot and keep the garden looking colourful and fresh.

THANK YOU!"

Kerri Lorimer 03/10/2016
"Overgrown Garden Makeover"
I just wanted to put on record my appreciation of your work in transforming the garden from its seriously overgrown condition to a very presentable state. The task was quite a challenge, given the garden's many years of neglect, with bushes and trees badly out of control and an invasion of hawthorn, ivy and brambles that had taken over large areas. I was impressed by the way you and your team tackled things, and it was clear that you were approaching it systematically, taking advantage of the winter season to schedule work in manageable stages, despite the short days and unpredictable weather. Your team worked very well together, and they did so very conscientiously and cheerfully, continuing after dark if necessary to finish the major tasks. The quality was evident with the building of the trellises and boundary fence, all of which was done to a very high standard of workmanship, with the right level of customer consultation when needed.

Once the main ground areas were cleared, your advice on cultivation and planting was spot-on and we now have a well-chosen selection of shrubs and climbers that have been carefully placed and I am sure will look good as they settle in and mature. Overall, your approach has been highly professional and the improvement quite dramatic over the four days spent so far. The job has been an unusual one but I am very confident that the objective of a tidy starting-point for a low maintenance garden will soon be achieved. Given the experience to date, I am more than happy to recommend The Lady Gardener to anyone in need of garden services.
"Alpine Garden"
Just a few words to thank you so much for the hard work that you did in my garden; filling in my large pond and making a lovely perennial plant bed which was nicely planted.

Your work on my other smaller bed which you turned into an alpine garden is fabulous – you have certainly transformed the top garden area – it's a delight to look at.

Your hard work and that of your colleague Dougie was certainly appreciated. The fact that you always kept me informed on what you were doing, if you were going to be late arriving and the reason for it, etc., was a refreshing change in these days when people don't seem to take much of an interest in personal skills.

I am now looking forward to having more work done in my garden by yourself.
This is to act as a reference for Ruth and her team who have been doing our gardening for the past two years.

Ruth comes to my house once a month usually with one of her other ladies and together they work in the front and back gardens, which amounts to about half an acre. They are very committed and work very hard to maintain its nice appearance. They do all the weeding, pruning, lawn edging, raking through and planting out of bedding plants, or others that I have recently bought. Ruth has been very good at suggesting what type of plants I should put where and coming with me to the local nursery where she has a very good rapport with the owner. She has done some very nice tubs and hanging baskets for me and does the most amazing Christmas wreaths and decorations tailor-made to the situation they will be used in. Ruth is very reliable, tidy and responsible with good communication skills.

In summary I cannot recommend her highly enough for any future gardening that you may have and I would be pleased to answer any other queries that you may have concerning this lovely lady and her team.
"Four Years of Service"
Ruth has been helping me with my garden since I moved to Hampshire in September 2005.

She was recommended to me by friends in the area for whom she also undertakes gardening work.

I have found her to be totally reliable, flexible, punctual, knowledgeable, friendly and extremely helpful. Nothing is too much trouble and her enthusiasm for her work is evident.
"Thoroughly Recommended"
Ruth works hard to provide an excellent service. She has an eye for design and sources materials for projects. She constantly tries to improve the quality of the soil within the borders and plans for the future in her work. She constantly makes suggestions of how the garden might be improved.

It is true to say that my garden has never looked better than since Ruth has been working with me and I look forward to her arrival every 3 weeks.

She works well without supervision and has a team of workers with varying skills so that she can carry out almost any project.

I would thoroughly recommend Ruth as a gardener to anyone – as indeed I have on several occasions!